5 Pinterest Pin Styles that Work – And how to create them yourself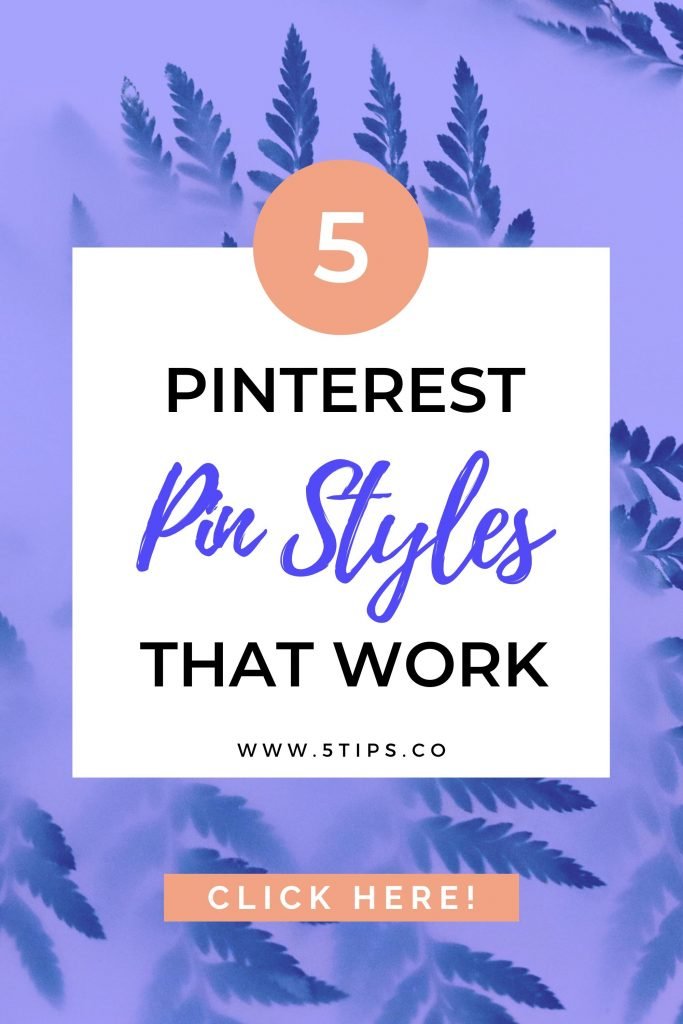 Have you ever been scrolling through your feed and something caught your eye?
It is a noisy online world, with an ever-increasing flood of content. And your main focus is to capture your audience's attention.
We need to ask ouselves:
How do I stand out online?
How do I stop viewers in their scroll?
How do I make them click on your images?
Using the right visual captures attention, creates a little mystery and invites the reader to look for more.
Here are 5 Image Styles that grab attention and some simple tips and tricks to create some of your own!
1. Product that Pops Out:
Using powerful contrast between product and background makes the product stand out.
How create it:
Choose a front or top view of the product and place it over a plain colored background. Tip: remove the background of your photo with the Canva tool and play around with different colors. Check out this short tutorial of how I created the example shown above.
2. Ad Style
Blend Title + Photo Formula: Combine fun wording with a photo of the situation, kind of and advertising style.
How to create it:
Think of a catchy title, something with a twist, and choose a photo that matches the idea.
Tip: Place the text in an area that blends with the picture, make the title part of the whole photo. Look how I created this example, here.
3. Playful and Creative
Mix things up by incorporating photos or illustrations inside the text.
How to create it:
Choose a word which has something easy to associate with (i.e: Cookie), and replace a letter with a photo or illustration of that. Watch video tutorial here.
4. Emotional / Moody:
Beautiful images created by adding overlays and playing around with fonts that convey different feelings.
How to create it:
Choose a picture that conveys an obvious feeling, add an overlay (dark, light or even colored), and write the headline pairing 2 contrasting fonts. Watch the video of the example shown above.
5. Infographic Style:
Images that use arrows and indicators to point out different parts of a photo.
How to create it:
Choose your photo and just write the items around or on the side. Then use arrows or lines to complete the idea. Look how I made this example.
The best way to stand out from the all of the noise in the online world is:
Making your Pins POP
Apply these ideas to your Pinterest marketing strategy and drive more traffic to your site!
Want to give your Pinterest Strategy a WHOLE visual makeover, but struggle creating click-worthy pins?
Head over to our Template Shop and start creating Compelling and clickable images.
All you need is Canva and a few of your own images and you will be creating Pins that POP, in no time. SIMPLE, EASY AND FUN!